Symposium Demonstrators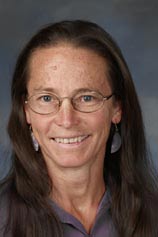 Cindy Drozda
"It is my belief that artists of all kinds express what is meaningful in their lives, and in the world that they live in, through their artwork. Our values, emotions, fears, and delights emerge through the work of our hands. Art is, and historically has always been, a vitally important element of every civilized human society.

Beauty is important to me. I surround myself with the beauty of Nature. I love to work with the most beautiful and precious materials. In my artwork, I express my love of the beauty in our world."
Cindy's work has been chosen for exhibitions around the country, and has appeared in several magazines and books. She is an active member of the American Association of Woodturners, and demonstrates her woodturning techniques at national symposiums and local clubs. Through her instructional DVD/videos, she is able to share her passion for woodturning with the entire community.
~~~~~~~~~~~~~~~~~~~~~~~~~~~~~~~~~~~~~~~~~~~~~~~~~~~~~~~~~~~~~~~~~~~~~~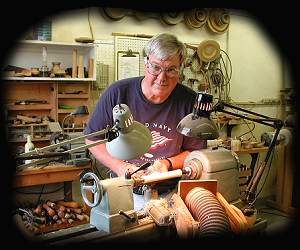 Nick Cook
Nationally known woodturner, Nick Cook lives in Marietta, Georgia, where he owns and operates his studio. He grew up around his father's woodworking equipment and became interested in the art of woodturning in the mid-70s after several years in furniture design and manufacture.
A founding member of the American Association of Woodturners, Nick served six years on the board of directors, including one as vice president. He is also in high demand as a teacher. He teaches and demonstrates at his studio, universities, craft schools, and woodworking shows throughout the US, Australia, and New Zealand.
~~~~~~~~~~~~~~~~~~~~~~~~~~~~~~~~~~~~~~~~~~~~~~~~~~~~~~~~~~~~~~~~~~~~~~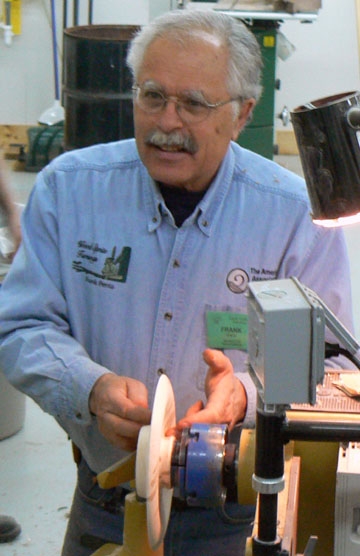 Frank Penta
Past president of the Woodturners Guild of North Carolina, Frank has been involved in woodworking throughout his life, since 1977 he has focused specifically on woodturning. His work integrates function and aesthetics with fine detailing and finishing to enhance the natural beauty of the wood. Frank's one-of-a-kind designs ara exhibited in private collections and sold through museums and galleries.
Frank has been a demonstrator at numerous woodturning clubs and symposia and has conducted workshops in a variety of settings including John C. Campbell Folk School, Arrowmont School of Arts and Crafts and the Appalachian Center for Crafts.
Frank's professional experience in education is reflected in his teaching ability and the high quality of his woodturning classes, demonstrations, and instructional materials.
His work has been has featured in American Woodturner magazine,and he is coauthor of the book Woodturning Tools, Techniques, and Projects.
(printable demo descriptions - Multi-axis turning with a 4 jaw chuck)
(printable demo descriptions - Designing lsaminated handles)
(printable demo descriptions - Plate handout)
(printable demo descriptions - Platter handout)
~~~~~~~~~~~~~~~~~~~~~~~~~~~~~~~~~~~~~~~~~~~~~~~~~~~~~~~~~~~~~~~~~~~~~~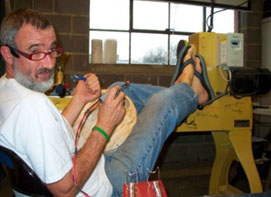 Graeme Priddle
Graeme Priddle has over 20 years' experience in the woodworking field, best known for
his sculptural turnings/carvings reflecting his life and environments in Northland, New
Zealand. He has won numerous awards for his work, which has been exhibited widely in
New Zealand, UK, Japan, Taiwan, France, Germany, U.S.A and Canada.
He is very active in the wood turning world and commits his time and talent to many
creative endeavors. He has served on the committee of the New Zealand National
Association of Woodturners for five years as well as being instrumental in establishing
the New Zealand 'CollaboratioNZ' Conferences in 1998.
Graeme has demonstrated and taught for numerous woodworking and woodturning
groups and at many woodworking events throughout the world.
Graeme was born in Lower Hutt, New Zealand in 1960. He moved to Northland in 1986
while working for Telecom as a radio technician. He took voluntary severance in 1989
after twelve years' service and started woodturning in 1990.
His work can be seen at http://graemepriddle.com
~~~~~~~~~~~~~~~~~~~~~~~~~~~~~~~~~~~~~~~~~~~~~~~~~~~~~~~~~~~~~~~~~~~~~~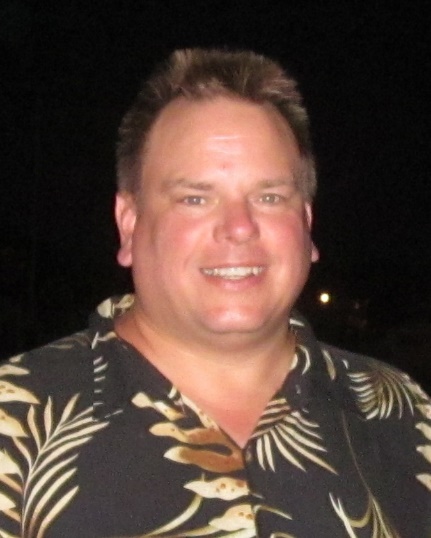 Joe Fleming
I have been an amateur woodworker for over 40 years and an amateur woodturner for
more than 15 years. My skills are primarily self-taught with assists from various class
work, from woodworking publications, and through participation in various woodworking
clubs. I have studied with many noted wood artists including, Allan Batty, Stuart Batty,
Christian Burchard, Jimmy Clewes, Don Derry, Michael, Hosaluk, John Jordan, Binh
Pho, Richard Raffan, Merryll Saylan, and Susan Working. My dad gets the credit for
instilling in me a passion for hand-made wood items.
~~~~~~~~~~~~~~~~~~~~~~~~~~~~~~~~~~~~~~~~~~~~~~~~~~~~~~~~~~~~~~~~~~~~~~
Donna Zils Banfield
Donna Zils Banfield has been creating works of art in wood since she received her first lathe as a surprise Christmas gift from her husband in 2001. Donna's skills on the lathe were self-taught, but honed through workshops taught by gifted and skilled artists and turners who shared their knowledge. Her carving techniques and designs evolved after studying under several internationally recognized fine art and craft masters.
A teacher of woodturning since 2007 at Rockler Woodworking and Woodcraft, she now offers private one-on-one instruction in her studio, in Derry, NH. She has shared her knowledge and techniques with woodturning clubs throughout New England and beyond, and has demonstrated for regional Symposiums in the New England area since 2008. She has written articles for the Journal of the Guild of New Hampshire Woodworkers and the AAW's Woodturning FUNdamentals. Donna has been a juried member of the League of New Hampshire Craftsmen (LNHC) since 2010 and currently serves as a Juror in wood, evaluating and critiquing applicants seeking admission to the League as a juried craftsperson.
Her work can be found in private collections in Australia, India, Taiwan and the U.S.
For more information, please visit her website: www.livealifelessordinary.com
~~~~~~~~~~~~~~~~~~~~~~~~~~~~~~~~~~~~~~~~~~~~~~~~~~~~~~~~~~~~~~~~~~~~~~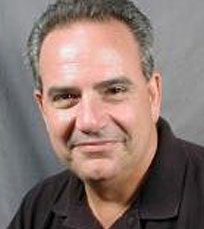 Barry Gross
Barry's recent work, creating fine writing instruments from re-cycled material, has lead to his receiving a Readers' Choice Award from Pen World Magazine. He has published over 50 articles in several woodworking magazines, is an author of three books on turning and just released his second DVD. He is a member of the American Association of Woodturners (AAW), Bucks County Woodturners, Pennsylvania Guild of Craftsman, Pen Makers Guild and was chosen to join the National Register of Who's Who for executives and professionals.
He is a guest speaker / presenter at many woodworking shows and turning clubs throughout the northeast and has twice been chosen twice to demonstrate his pen techniques at the most recent AAW symposiums in Albuquerque New Mexico and Hartford Connecticut.
He was featured by Pennsylvania Cable Network and Ebru TV for his unique style in using recycled material to make pens. Both of the premier international pen magazines, Stylus & Pen World, have written articles on this independent pen maker.
Barry was commissioned by the "White House" to make pens as gifts for former Vice President Cheney and his pens can be found in the pockets of several famous individuals including Steven Spielberg, Jimmie Buffet, Greg Norman, the former Speaker for The House of Representatives Dennis Hastert, Norwegian concert pianist Leif Ove Andsnes and many local and state politicians.
~~~~~~~~~~~~~~~~~~~~~~~~~~~~~~~~~~~~~~~~~~~~~~~~~~~~~~~~~~~~~~~~~~~~~~
Mark St. Leger
"Woodturning is an art that should be explored and felt with each piece of wood we have the good fortune to work with. Artistic inspiration for me presents itself in many ways. When I allow myself to slow down, I become more aware of the natural beauty that surrounds us. I am amazed by the movement of water as it slowly carves and gently sculpts the ever changing shorelines. I continue to be humbled and in awe over the wonders I encounter while paddling in my kayak. Keeping an open mind while developing a new piece begins a journey worth traveling."
Mark's interest in woodturning came from a weekend visit by his father who brought a weed pot and small tagua nut vessel he turned, along with his excitement about turning. Well, that was the spark that ignited an interest in woodturning. Twenty years later Mark still enjoys exploring the endless possibilities of woodturning with enthusiasm and creativity.
As an Honorary Lifetime Member of the Blue Ridge Woodturners Club in Virginia, Mark has served as vice-president, president & activities coordinator along with hosting their club meetings at the high school shop on a monthly basis. He is also a member of the American Association of Woodturners where he has served as a member of the board of directors. Several years ago the AAW produced a "Skill Building Projects" video featuring some of Mark's teaching techniques.
Mark has been an active demonstrator and workshop leader for turning clubs, along with demonstrating at many regional and national symposiums. He is currently on the faculty list of Arrowmont School of the Arts in Tennessee, Appalachian Center for Craft in Tennessee, Peters Valley Craft Center in New Jersey, and the John C. Campbell Folk School in North Carolina. Mark also finds satisfaction in teaching woodturning courses for a local college. His work has been shown at many venues and is in private collections.
Known for his sense of humor and ability to effectively teach a variety of age groups and skill levels, Mark's teaching techniques are easily followed and incorporate much skill building. His enthusiasm for woodturning has offered him the opportunity to meet a variety of individuals who share his interests in woodturning. Exchanging ideas with woodturners and clubs throughout the world, gives him the opportunity to contribute to the continual process of growth and learning in the field of Woodturning.
~~~~~~~~~~~~~~~~~~~~~~~~~~~~~~~~~~~~~~~~~~~~~~~~~~~~~~~~~~~~~~~~~~~~~~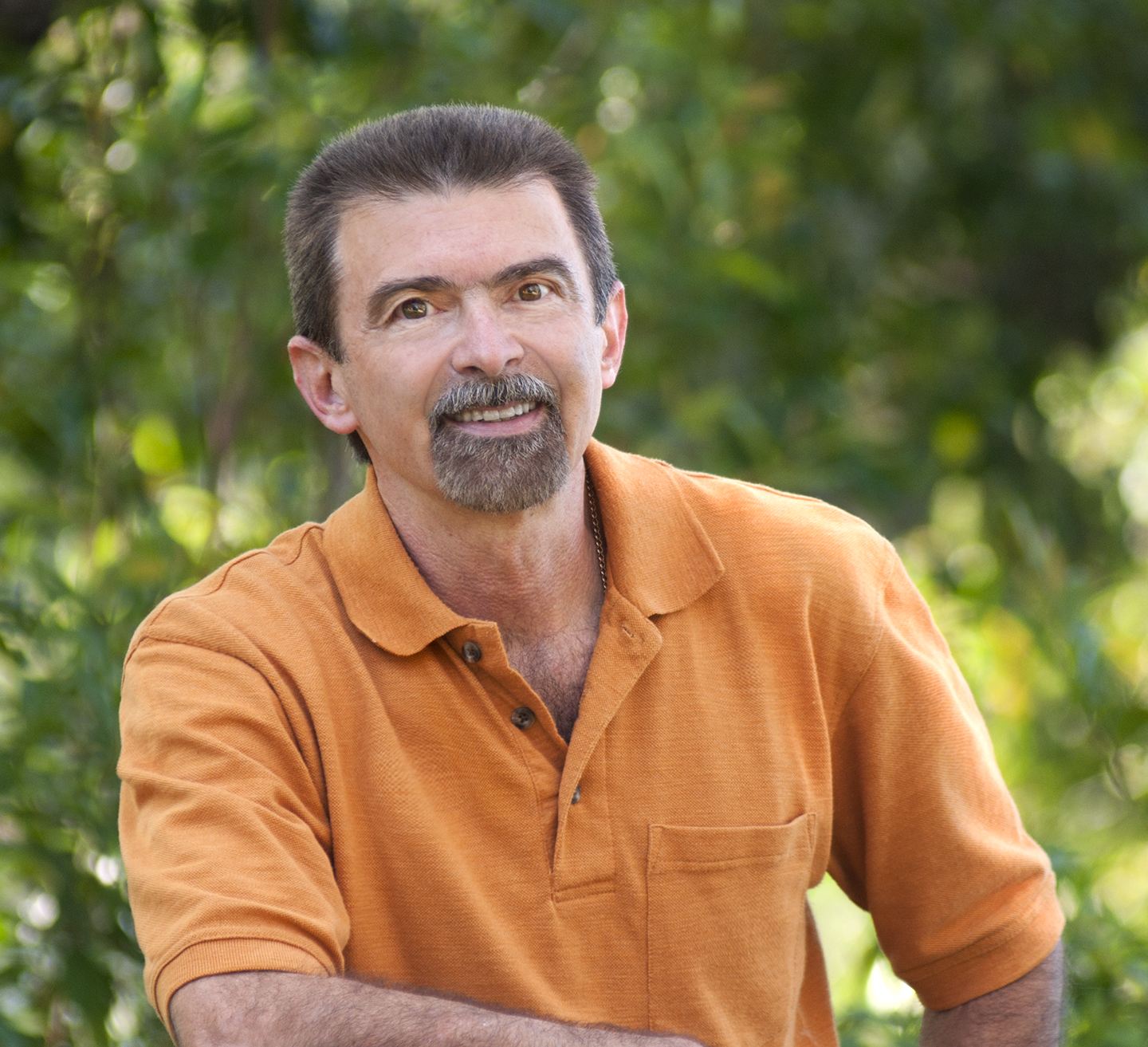 Rudy Lopez
Although he is a relatively new wood artist, Rudolph Lopez has always had a love of natural objects and the environment in which they flourish. Growing up on a cattle ranch in Florida with his father and uncles who spent most of their time in the woods, he grew to love the outdoors... trees, water and all things relating to nature. To this day, Rudy's greatest pleasures come from mountain-biking, canoeing, kayaking, hiking and just being in the woods. 
Rudy began working with his hands at a very young age and began to develop his creative eye through photography—his first artistic pursuit. With an education in drafting and design, he drew inspiration from the surroundings of his youth, Rudy began his relationship with wood as a craftsman of fine furniture and cabinetry. His desire to explore wood-turning began to develop when he received a natural-edge turned bowl as a Christmas gift from his best friend two years ago. Since that time, Rudy's natural sense of curiosity has led him to explore the techniques necessary to transform wood from a simple rough chunk into an piece of aesthetic beauty. He has the ability to look at an object, understand how it is made, and recreate it with very little effort. It is as if his brain is linked to his hands by some arcane memory.  
When asked what kind of wood he most likes to turn, Rudy's response was, "imperfect wood, wood with knots, voids, worm holes, decay or any other flaw or defect. To me this is the beauty that God and nature has provided me with as a starting point, and then it becomes a challenge for me to continue this and create something of beauty for others to enjoy". Rudy's turned pieces have been featured in the "Rounding The Four Corners" exhibit 2008 and "Restful Places-Cremation Urns and Objects" 2009 at the AAW Gallery of Wood Art in St. Paul, Minnesota.
~~~~~~~~~~~~~~~~~~~~~~~~~~~~~~~~~~~~~~~~~~~~~~~~~~~~~~~~~~~~~~~~~~~~~~
Mike Sorge
Growing up in the foothills of the San Gabriel Mountains Mike, along with his three brothers and parents,
explored the California mountains, deserts, forests, and spent countless glorious days on, in and under the
Pacific waves. This foundation, along with Mike's Dad's influence as an industrial arts teacher, led to his
appreciation of trees and their incredibly beautiful and diverse timber.
He enjoys rescuing, revealing and preserving the inherent natural beauty of fallen trees through creative
woodturning with an emphasis on large non-round geometric forms, bark included natural edge, and burl
forms. My geometric turned forms feature flowing undulating lines - sculptural art with utilitarian function. My natural edge winged vase sculptures feature extensive high and low balanced bark – elegant yet rustic. With burl forms he strives to create timeless shapes maximizing the fullness and beauty of each unique burl. And with the traditional round form he creates bowls and boxes that play with light and shadow.

Becoming safely comfortable with what I call "big air" turning techniques is exhilarating and fun; it facilitates a more complete mastery of bowl gauge tool work which naturally opens doors to new realms in turning imagination. - Mike Sorge
~~~~~~~~~~~~~~~~~~~~~~~~~~~~~~~~~~~~~~~~~~~~~~~~~~~~~~~~~~~~~~~~~~~~~~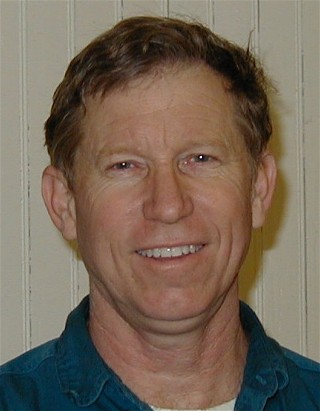 Fred Williamson
Frederick Williamson has been a full time woodworker since college. He has been selfemployed
since 1973 and mostly self-taught, with the added education of four workshops
taken at the Cedar Lakes Conference Center in West Virginia, three on furniture 1979-1983 and,
significantly, one on bowl turning with David Ellsworth in 1985. He has shown custom furniture
and fine bowls at select local craft shows and a few galleries, focusing solely on bowls since
1997. He finds turning bowls straight from the log the most satisfying of all, allowing him to
work with the wide range of our excellent local hardwoods. No two are exactly alike, and he is
able to exercise spontaneity and judgment in shaping each piece. He works on a heavy
homemade lathe designed solely for bowl turning, and uses many homemade tools and
accessories.
He was a member of the Crozet Park Association for a number of years, helping improve the
Crozet Craft Fair grounds and facilities, and he has been an enthusiastic member of the Central
Virginia Woodturners since 2004, serving as president for two years as well as various other
chairs, and gives occasional demos for the CVW as well as local woodturning clubs. He has also
been active in the organization of the Artisans Studio Tour since 2009. He was awarded Master
Artisan-Woodturning by the Artisans Center of Virginia in 2015.

Entrusted with turning bowls from the giant tulip poplars taken down beside the Monticello
mansion, he has been instrumental in the development of a vibrant handcrafted portion of the
Monticello Museum Shop featuring numerous local turners. His home and studio are nestled
up against the mountains of Sugar Hollow in White Hall, still living some of the homesteaders'
dream.

Currently he sells directly either on line from his website www.fredwilliamson.com, or by
appointment at his studio, as well as at the Museum Shop of Monticello. His most recent show
was March 25 – June 3 2017 at Gay Street Gallery in Little Washington, VA, where he will be
showing again September 1 – October 26, 2018.
~~~~~~~~~~~~~~~~~~~~~~~~~~~~~~~~~~~~~~~~~~~~~~~~~~~~~~~~~~~~~~~~~~~~~~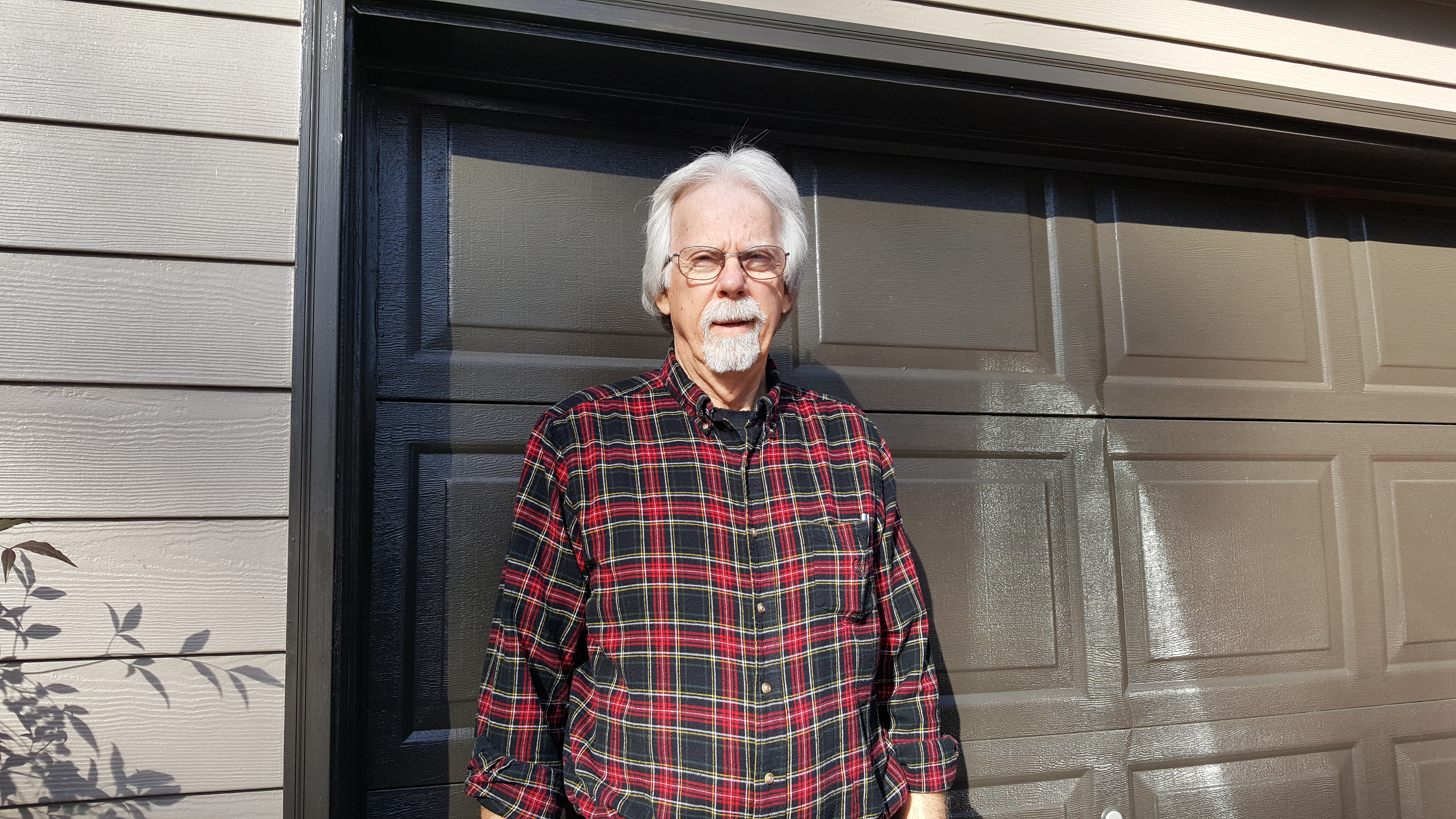 Dick Hines
I was exposed to wood working at an early age by my father and grandfather who built boats on the Eastern Shore of Virginia.  I loved watching them work and spent endless hours following behind them and attempting to help.  In high school I took a wood working class which I enjoyed.  But it was not 2003, when my wife came home with a small wooden vase she had purchased at an art show, that I decided to clean up my father's old lathe and see what I could do.  From that moment, I was hooked.  Using books, watching videos and attending demonstrations by seasoned turners, I soon became an accomplished wood turner.
My bowls and enclosed vessels are made primarily from native Virginia woods.   When selecting a piece of wood, I am always searching for unusual color and grain.  I strive to highlight the characteristics in the wood that others might consider flaws.  Working carefully with the wood, I let it dictate the form, but use my own design ideas and artistic skill to transform the wood into a finished work of art. 
In recent years my passion for turning has moved into the area of lidded boxes.  To achieve a "wow factor", I use exotic Australian burled wood, filling any natural voids with turquoise chips.  Incorporating my love for bonsai, many of my Asian-inspired boxes feature personally designed brass handles which replicate bonsai trees.    
To bring out the beauty of wood without sacrificing the natural texture, I use a Danish oil finish.  Pieces are then polished with a triple-wax system to create subtle shine and add depth to the grain pattern. 
My work is featured in the gift shop of the Virginia Museum of Fine Art in Richmond.  Additionally, I am one of a select number of wood turners who has been commissioned to turn pieces from the historic poplar and mulberry trees of Monticello.  These pieces are available at the Monticello Gift Shop and through the Jefferson Foundation on-line catalog.
I participate in several art and craft shows within Virginia.  Additionally, I have been a featured speaker and demonstrator at wood turning club meetings and conferences throughout the state.